Pre-K Learning in Framingham
A VPK Program You Can Trust
At Teddy Bear Village, we believe in setting up our little cubs for success in school and beyond. Our Pre-Kindergarten program is designed to fully prepare your child for kindergarten while keeping them engaged, excited, and beary happy. Check out what we offer: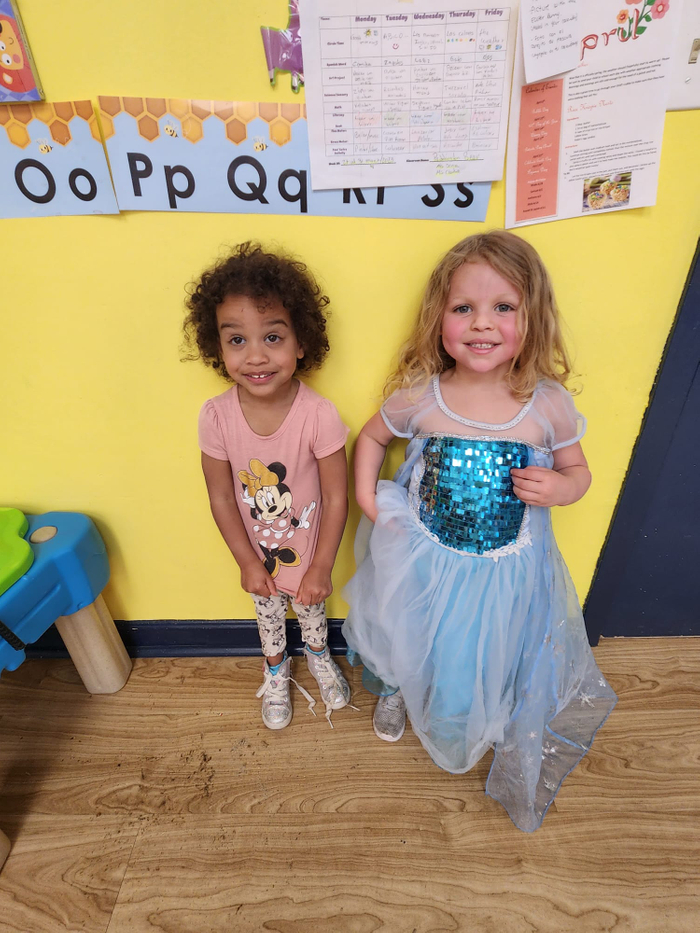 Math Mania
Our program introduces more advanced mathematical concepts to our little learners. Not only will your child learn how to count double- and even triple-digit numbers, but they will also master the essential concepts of quantity such as "less" and "more". Our little cubs use various counting manipulatives to introduce number operations such as addition and subtraction. Don't be surprised if your child starts counting their honey pots at home!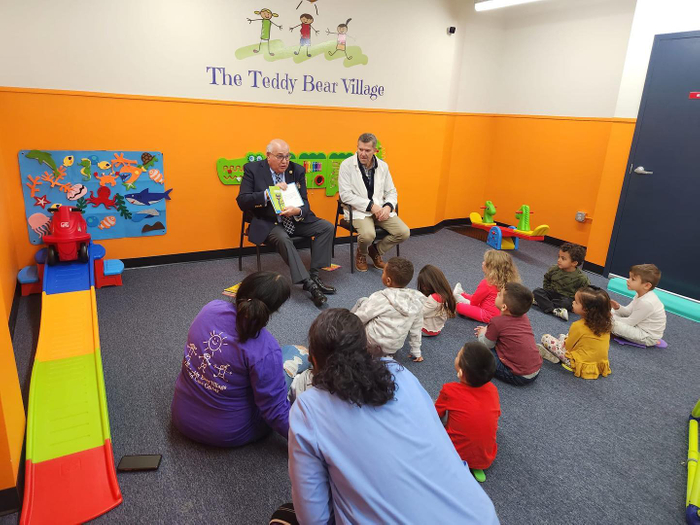 Reading Rookies
Reading is fundamental to your child's development, and our pre-K program is designed to give them a strong start. Our VPK program is curated to accommodate literary aptitude with plenty of comfortable reading areas to enjoy.
Get Started!
We're confident that our Pre-K program will prepare your little cub for kindergarten and set them up for success in school and beyond. Our friendly and experienced staff are dedicated to helping your child reach their full potential and become lifelong learners. Sign up today and let's get your little cub started on their educational journey!

★ ★ ★ ★ ★
"Both of my daughters attend TBV and I absolutely love it! The staff are wonderful and my daughters love them! The mykidzday app is such a wonderful thing with constant updates on my daughters day pictures of projects and easy two way communication between me and the girls teacher. The live feed cameras are a plus too! It's great knowing I can check in on them from my desk at work."
- Kiaraly

★ ★ ★ ★ ★
"My son continues to grow while in the care of such wonderful and dedicated staff and teachers. I enjoy reviewing my sons day with his friends on the TBV parent app and feel confident he is safe with the security measures taken."
- Kristyn

★ ★ ★ ★ ★
"My wife and I love the staff at the Teddy Bear Village. From Michelle and Evando to Ms. Jojo and Ms. Alex to all the teachers that our two sons have had, everyone is great! From the minute you walk in everyone is friendly and helpful. They go above and beyond with sharing information and updating the app daily to help inform you how your kids are doing. We couldn't be happier than we are with the Teddy Bear Village!"
- Michael