A Toddler Daycare You Can Trust
At The Teddy Bear Village, learning and fun go paw in paw! Our dedicated team of teachers excels at creating a nurturing and stimulating environment that encourages your child to explore, discover, and learn through play.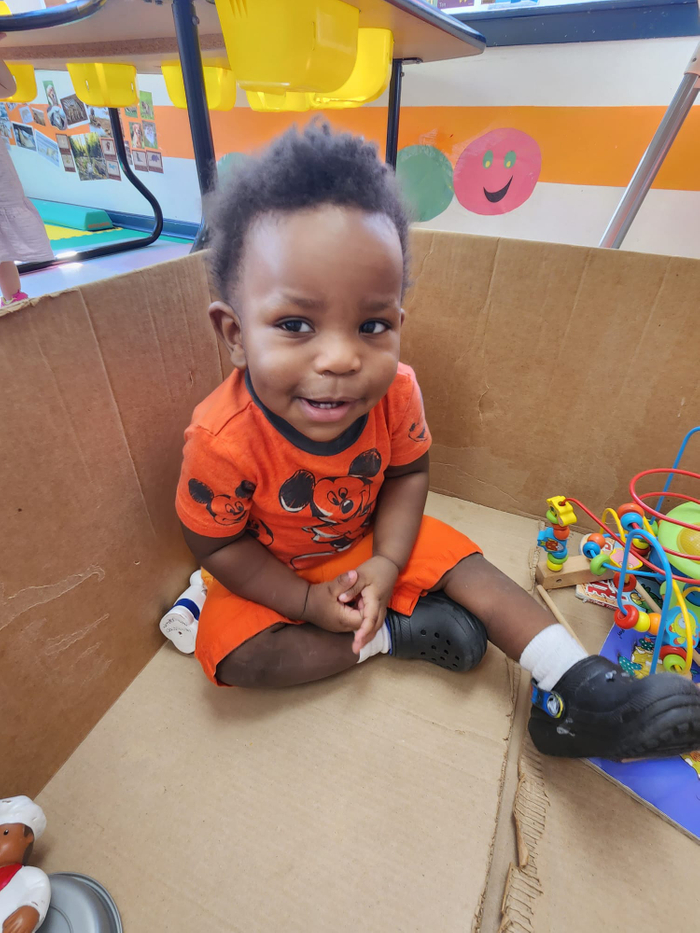 Paw-some Activities for Your Toddler
Our toddling program provides exactly that, with an emphasis on play-based learning and developmentally appropriate activities. From singing and dancing to finger painting and story time, we've got a whole den of activities to keep your toddler busy and learning. With our programs, your little cub will be learning and growing faster than you can say "honey pot"!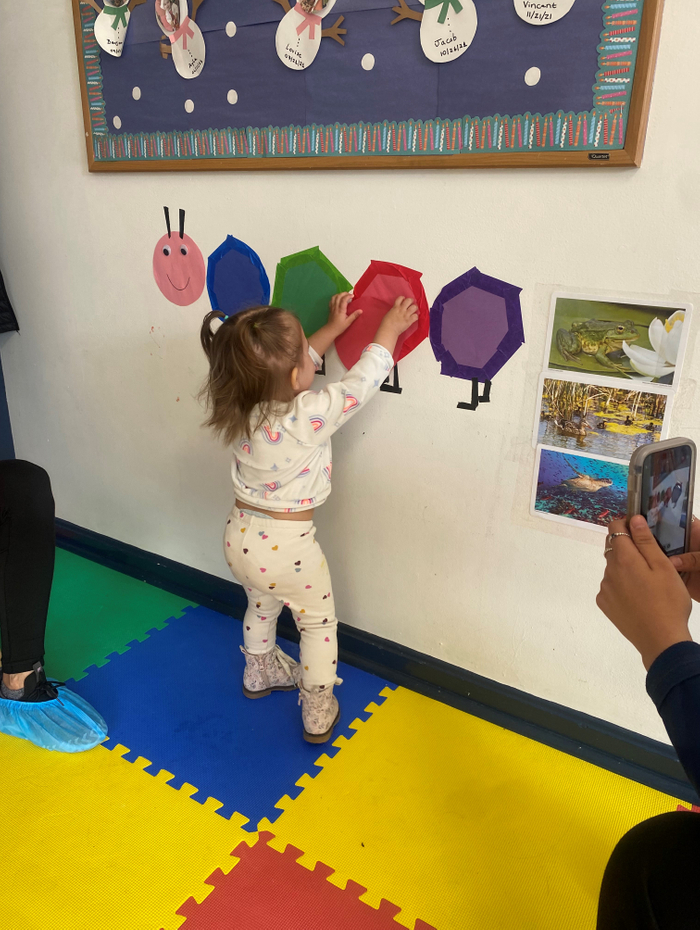 Growing with Your Toddler
With a toddling program from The Teddy Bear Village, your child can enjoy an experience that is as playful and energetic as they are! Our little cubs are not only moving around on two legs, but also gaining their sea legs in the wide world of language. We've got plenty of fun, learning activities that will keep them entertained and learning. They'll learn to feed themselves, put on their shoes and clothes, hold a crayon, and paint with a brush. We won't be surprised if they start recognizing colors, shapes, and numbers at this young age, and you shouldn't be either!
Join Our Early Learning Program For Toddlers
Join the TBV family today and watch your little cubs grow into fierce learners with our top-notch toddler program. Don't wait, let's give your child the bear-y best education possible! Apply now to give your child a paw-some head start.

★ ★ ★ ★ ★
"Both of my daughters attend TBV and I absolutely love it! The staff are wonderful and my daughters love them! The mykidzday app is such a wonderful thing with constant updates on my daughters day pictures of projects and easy two way communication between me and the girls teacher. The live feed cameras are a plus too! It's great knowing I can check in on them from my desk at work."
- Kiaraly

★ ★ ★ ★ ★
"My son continues to grow while in the care of such wonderful and dedicated staff and teachers. I enjoy reviewing my sons day with his friends on the TBV parent app and feel confident he is safe with the security measures taken."
- Kristyn

★ ★ ★ ★ ★
"My wife and I love the staff at the Teddy Bear Village. From Michelle and Evando to Ms. Jojo and Ms. Alex to all the teachers that our two sons have had, everyone is great! From the minute you walk in everyone is friendly and helpful. They go above and beyond with sharing information and updating the app daily to help inform you how your kids are doing. We couldn't be happier than we are with the Teddy Bear Village!"
- Michael