Early Childhood Education in Framingham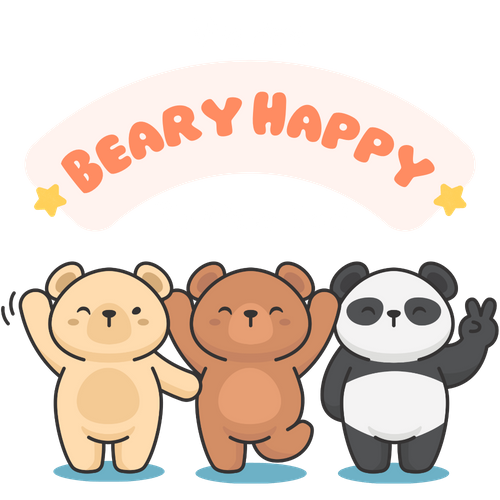 Welcome to The Teddy Bear Village
We are located in Framingham, and our services are available to families throughout the surrounding areas. Whether you are looking for Infant, Toddler, Preschool or Pre-K programs, we are here to help your little cubs thrive.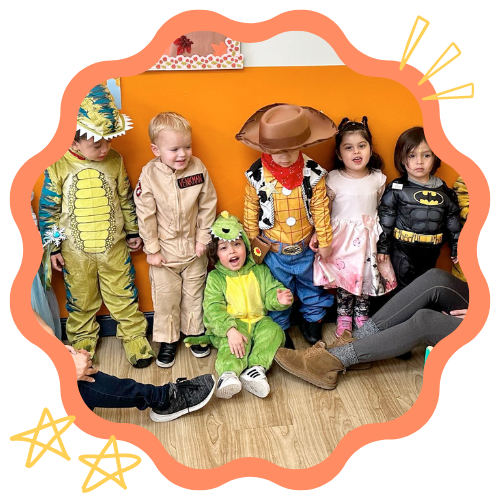 Our Childcare Services
We offer a range of services to meet the needs of your family, including Infant, Toddler, Preschool and Pre-K programs. Our curriculum is designed to help your little cubs develop their cognitive, social, and emotional skills, and prepare them for kindergarten and beyond. From reading to math, we have all the tools necessary to help your child reach their full potential.
Infants
Toddlers
Preschool
Pre-K

About Our Early Childhood Programs
Welcome to The Teddy Bear Village, where we believe in providing a nurturing environment for your little cubs to grow and learn. Our experienced team of educators is dedicated to making sure that your child has the best early childhood education experience possible. We strive to create a family-like atmosphere where every child feels loved and cared for, just like our furry friends.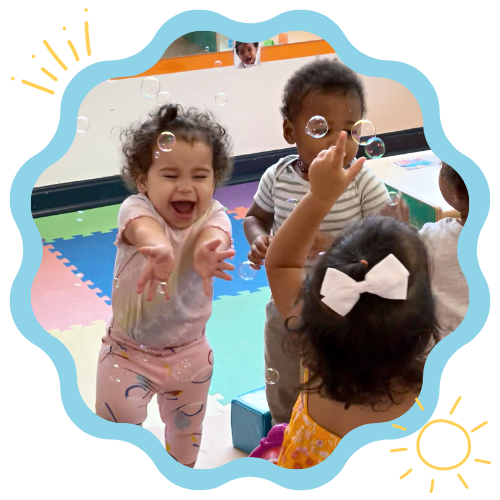 Why Choose Us
The Teddy Bear Village is more than just a preschool and daycare center, it's a bear-y special place where cubs can grow and thrive. As a bilingual center, we strive to bridge the gap between language and culture, fostering a community where all cubs can learn, play and socialize together. So come and join our den, where the fun never stops and the learning is always paw-some!

Bilingual in English and Spanish for inclusive care and play

Nurturing environment ensures your child has a safe, positive experience

Experienced team of educators dedicated to your child's success

Low student-teacher ratio for individualized attention

Discount options for families of first responders, teachers, doctors, veterans, and large families with multiple kids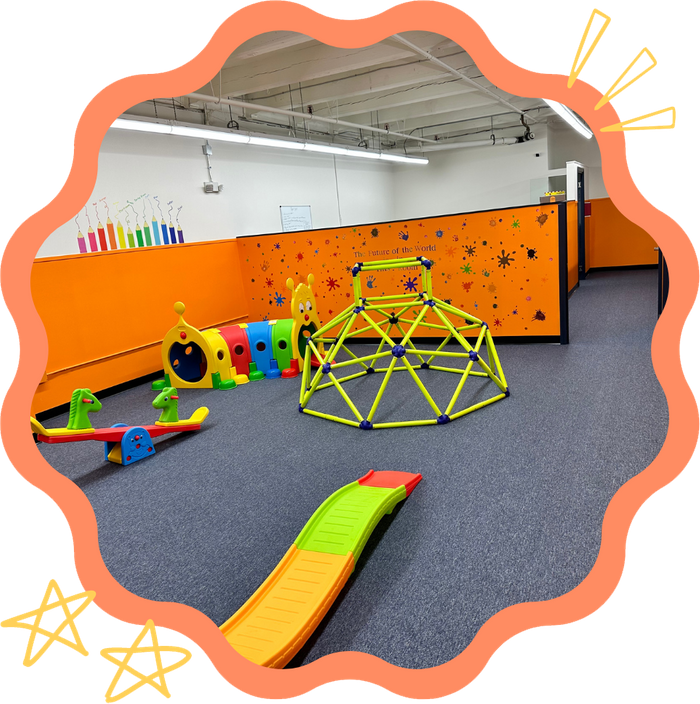 Play Areas For Any Weather!
At The Teddy Bear Village, we understand the importance of playtime for children, no matter the weather. That's why we not only have an outdoor playground, but an indoor play area as well! Children can have just as much fun inside as they would outside, no matter if it's sunny or raining. It's the perfect place for kids to have fun and let off some steam!

★ ★ ★ ★ ★
"Both of my daughters attend TBV and I absolutely love it! The staff are wonderful and my daughters love them! The mykidzday app is such a wonderful thing with constant updates on my daughters day pictures of projects and easy two way communication between me and the girls teacher. The live feed cameras are a plus too! It's great knowing I can check in on them from my desk at work."
- Kiaraly

★ ★ ★ ★ ★
"My son continues to grow while in the care of such wonderful and dedicated staff and teachers. I enjoy reviewing my sons day with his friends on the TBV parent app and feel confident he is safe with the security measures taken."
- Kristyn

★ ★ ★ ★ ★
"My wife and I love the staff at the Teddy Bear Village. From Michelle and Evando to Ms. Jojo and Ms. Alex to all the teachers that our two sons have had, everyone is great! From the minute you walk in everyone is friendly and helpful. They go above and beyond with sharing information and updating the app daily to help inform you how your kids are doing. We couldn't be happier than we are with the Teddy Bear Village!"
- Michael